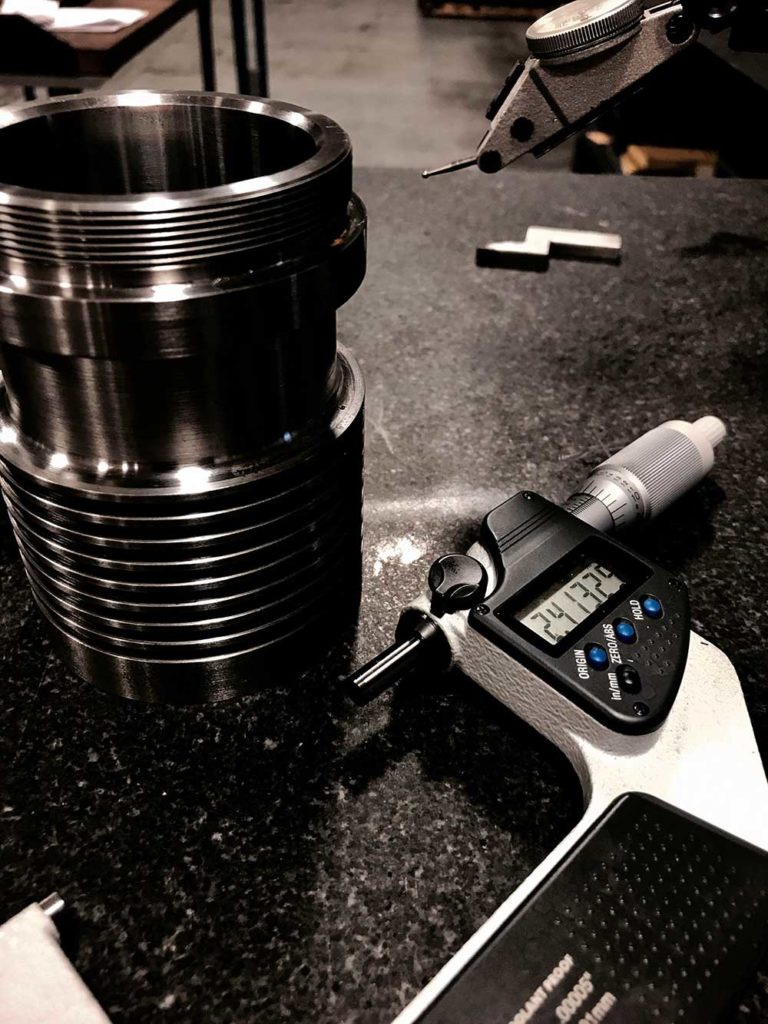 Your Machining Partner
Customer and quality focused Machined component and assembly supplier.
Full Support for small prototype jobs to large projects working closely with design and engineering teams.
A leadership team built on 4 generations of machinists with Wallaceburg Roots.
Machining for a variety of customers Oilfield, Agriculture, Gear and Spline Machining, firearms, and Tool and die.
Software Suite for efficient communication through Solidworks, Autodesk Inventor, Mitutoyo Mcosmos, and GibbsCam 5 Axis.
Ownership Presence on shop floor ensuring continuous improvement and no compromises.
Advanced Technical Fixturing with Custom Fixture design and full FCS Capabilities.
CONTACT US
Find Out How We Can Help
Equipment and Facility
Our Shop is equipped with only Modern Multi-axis CNC equipment

All machines are outfitted with Intuitive probing systems to ensure part accuracy,
quality, and greatly improve setup times.
All of our CNC machines are equipped with automatic tool setters and high speed
machining functionality.
Modern Mitutoyo full Scanning CNC Coordinate Measuring Machine

Capable Machining Starts with Capable Inspection
Simultaneous 5 Axis Machining Capabilities

Components up to 1000lbs and 30" diameter.
High speed 12,000 Rpm Spindle for better finishing and shorter cycle times.
Large Capacity CNC Milling in both Horizontal and Vertical Configurations.

Horizontal milling up 64" x 120"
4 Axis Capability up to 10,000 pounds
4 Axis Machining of round components up to 36" Diameter.
Modern CNC Lathe

3000 rpms to support turning / threading operations with high finish requirements
Gear box driven spindle to reduce cycle time and add efficiency to metal removal.
Manual turning and Milling Capability

We are proud of our team at BMT, no one is more a part of that team than our manual
machinist with over 50 years of manual lathe experience alone.
LARGE CAPACITY OVERHEAD CRANE

5 Ton overhead Crane spanning our entire shop benefits Machining, inspection, and all support equipment.
TYKMA LASER ETCHING

Provides our customers with 100% Traceability and part identification, also used for branding with logos and markings of any kind.
Fully Automatic Bandsaw with 12" Round or Square Capacity

Fast, Accurate, Unattended sawing results in Less material waste, more spindle uptime, and more capacity to help our customers compete.